Recent Articles
Sometimes people get the wrong idea about coaching . . . ideas that can prevent them from seeking your help as a life coach. These ideas can also hold you back from delivering some truly amazing coaching to others! So, whether you are a life coach or potential coaching client, it's important to know what to expect from coaching from the get-go. Five Myths of Life Coaching 1. Coaching is Therapy. People tend to get the impression that a personal coach is the same thing as a therapist without the degree. This couldn't be further from the truth. Therapists focus on the past, i.e., the traumatic experiences holding a person back from being "normal," fitting into society, or living a happy life. Life Coaches don't dig up the past at all, other than to perhaps acknowledging it happened. A real transformation coach stays focused on what's so – the present – and on moving forward from here. When you think of a coach, think of personal transformation...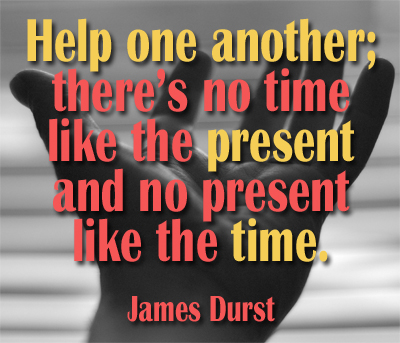 What do life coaches do? They help people. That's a very simple answer, but it's true. It's also why becoming a life coach is so rewarding. Being able to help people transform their lives is a wonderful gift. We've all given and received help at some point in our lives. I know this, because without help, we would have never survived infancy, and we wouldn't be able to function as communities. That's how important it is to help each other. When we stop to help someone without any expectations, it can be greatly rewarding. It helps us to get out of our own mental drama and back into the real world. It generates meaning and purpose in our lives. It also brings us closer together as human beings. Whether you are a life coach or not, here are some simple ways you can help someone today: Listen. These days it's more common to e-mail or text message a friend than it is to hold a conversation over the phone, much less in person. Take the time to talk to...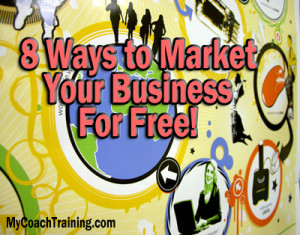 One of the best things about the Internet is all of the free interaction that's available. There are thriving social media sites, forums, videos, blogs, and more. But are you using them to your advantage? If you have a life coach business, you know that communication can unlock a lot of doors. The Internet is a great way to put your skills to use and begin marketing yourself for free! Here are some of the ways to capitalize on all this free stuff… starting today! Eight Free Internet Marketing Ideas Use Press Releases. Whenever you have a notable event coming up in your life coach business, or you just want to let people know that you've started one, write up a press release. This is a great way to get traffic to your site and let people know about you. PRLog.org is a great place to start. Get on Google Business. Comscore reported in their October 2012 study that Google accounts for 65.2% of searches worldwide. You definitely can't afford to miss out on that!...
More Great Coaching Articles