Life Coach Training as a Career?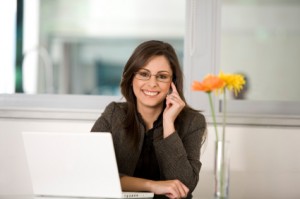 Can you actually earn money doing what you love? If you love to listen to others, share life experiences, and guide people to taking action on that which they already know they want to do, then the answer is a resounding "YES"!  You are already qualified for life coach training!
Life coach training gives you permission – if you will – to do that which you already love, which is to counel others on matters of life importance.  Life coaching itself is a term that can be defined quite simply as "helping others to maximize their effectiveness in everyday functioning as well as to assist in achieving life goals."
Although life coaching is a relatively new field, the general term – coaching – is already quite familiar to us.  Although primarily thought of as a sports career, coaches now infiltrate a variety of professions.  There are business coaches, voice coaches, acting coaches, spiritual coaches, fitness coaches, and many other types.
Life coaching is a bit different in that can address any number of issues beyond the specialties already listed, mostly by using a specific type of coaching known as a "Non-Directive Approach" (NDA) a.k.a.  "Non-Directive Coaching" (NDC). Very simply, these are methods of listening and directing that allow the client to direct his or her OWN direction progress, rather than holding them to some rigid, preset goal or agenda.
The Logical Soul(R) technique is extremely useful as an NDC method, and is part of our upcoming coach training program available in 2012.  Click here to get more information on Dr. Craig's methods.