Coach Training Starts with a MakeOver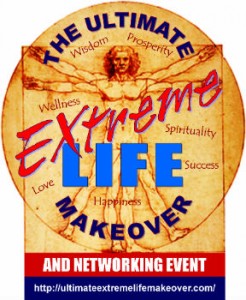 Mark your calendar!  On Saturday, April 28th, 2012 in Atlanta, Dr. Michael Craig (yours truly) will be giving a presentation at the ULTIMATE EXTREME LIFE MAKEOVER EVENT in Atlanta. I have just finished my book (The Six Figure Coach: How to Go From Nuthin' to Success in the Transformation Business!) and will copies available, along with a very special surprise for those who want to jump on the fast track with their coaching program!
This Event is being sponsored by NU DAE Enterprises LLC., a provider of professional seminars, workshops, and personal development training. With over a hundred years of combined experience, our speakers have impacted the lives of millions of people worldwide.  Check out the video below, then apply online . . . for only $25!!! 

Here are but a few things you will learn: 
How to create your ideal relationships,
How to Find What's holding you back from living the life you desire,
Practical Networking Strategies used by the Rich,
& Meet Dozens of Atlanta Success Stories and many more!
Whether you are an entrepreneur, employer, employee, student, parent, or recently unemployed, this event is certain to have the right answer for you. Seating is limited, so ACT NOW! At these prices tickets will not last long. I hope to meet you there!!