Do You Take Full Responsibility in Your Life Coach Training?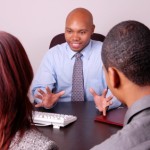 Life coach training doesn't just teach you how to help your clients; it also teaches you how to help yourself. There are many wonderful techniques and strategies that can help you be a better life coach. Right now I want to share with you an often overlooked aspect of life coach training: taking full responsibility.
Most of us believe that anything outside of us is not our problem. As a child, I strongly believed this to be true. When people were unkind to me or caused me grief, I saw it as their problem. My motto was a quote from Ralph Waldo Emerson, "Nothing external to me has any power over me."
While Emerson was right, my perspective was all wrong. This idea came to me in such a way that I saw myself as a victim and wanted to hide out. I was blinded to a deeper truth. Those things outside of me may not have power over me, but I actually have power over them, just by observing and "cleansing" the negativity about them within myself. But could I actually take 100% responsibility for everything in my life??
I didn't fully grasp this way of thinking until I read the book Zero Limits by Dr. Joe Vitale and Dr. Ihaleakala Hew Len. In this book, Joe writes:
". . . total responsibility for your life means that everything in your life—simply because it is in your life—is your responsibility. In a literal sense, the entire world is your creation."
Understanding this concept will transform not only your life coach training, but you're entire life. When something "bad" comes up in your life, realize that it came from within you. Just as you shouldn't blame anyone else, don't blame yourself. These things simply are. Your job is to work on yourself so that the world will be able to reflect the "good" in you.
Three Keys to Full Responsibility:
We are all divine beings. We do not need to be forced to change, we simply need to be transformed. The key to this change lies within ourselves. As a life coach you will learn how to allow this transformation to take place in others through yourself.
Everything in your life is a part of you. This includes the people that you coach. When someone comes to you with a problem, you must realize that this is your problem. These problems are also an opportunity to work on yourself, so don't pass it up. This is how you take 100% responsibility for your life and everything in it.
Change yourself and change the world. Improving yourself has an effect on everything in your life. There will always be challenges, but you will be able to turn them into opportunities for success. Even if you don't fully believe in this 100% responsibility idea, think of it this way: if everyone worked on improving themselves instead of blaming others, wouldn't the world be a better place?
If you really want to enhance your life coach training, give total responsibility a try. If you want even more ways to set yourself up for success as a life coach, download Dr. Craig's free report on the "7 Mistakes Life Coaches Make…" right now.