Life Coach Certification Online Launch!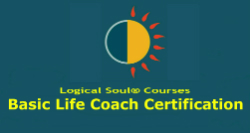 For those of you who have been asking for it . . . it's here!  Now you can get your Life Coach Certification Online . . . and for the Early Bird Special price of Only $197! 
I have a small caveat, however. . . there may be a few bugs.  my assistant Amir and I have been working diligently to work out all the membership site errors, but you might still run across one or two.
Notably, after creating your password you may be sent to the Home Page instead of the Content page where all 13 Modules are located.  This is not a problem since there is a link to all the content, but may appear confusing at first since it shows "Recent Uploads" or something…
You may also experience a failure to get the member confirmation email including your username and password.  If this is the case, use the "Forgot Password" to get it resent to you.  If you have any other problems, let us know via the Contact Page.  
The main thing to remember is this:  For the price of a one-night stay in a nice hotel, you can own your certification for a profession that truly transforms people's lives!
It could also earn you a nice living in the process, so SIGN UP TODAY!!   🙂
P.S.,  If you are already a graduate of Dr. Ron's Life Coach Certification weekend training, Contact Us for a special discount just for existing clients.  This online course will be an excellent review for you!