Outsourcing: Can It Really Work?
As the Director of Logical Soul LLC, I have been lean and mean for several years.  I've had to.  What with developing products and websites with little money coming in, I've had precious little extra money to waste. We're now at a crossroads, I'm happy to say, and more and more products and services are coming as I speak!
Folks sometimes ask: "So how do you do all that?  What have you done to keep costs down while still getting things done?"  My answer is always the same: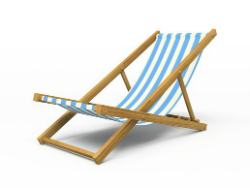 Outsource!
This is a magical word to most people.  They instantly think of lounging on the beach with one of those adult beverages in a glass with an umbrella sticking out of it.
Outsourcing – goes the traditional wisdom of books like The 4-Hour Workweek – will allow you to spend all your time traveling with your lover or family while a happy group of elves run your business.  All you have to do is check in to see if everything has been done, and check your bank balance whenever the mood strikes you . . . or the effects of adult beverages wear off!
Yeah, right.  For some truly talented entrepreneurs, outsourcing this way works.  But even they will be the first to admit that getting to this point usually took years of hard labor, devotion, and more than a little capital funding!  I know.  I'm going through this phase myself.  I'm also in touch with enough "gurus" to know this is true for them as well!
Most of the myths about Outsourcing are simply not true.  But that doesn't mean outsourcing is bad – its definitely GREAT!  But knowing how to do it, where to hire the right people, and HOW to set the whole system up takes time and "learning the ropes."
Hopefully this article will answer a few of those "ropes" questions.  Here are just a few ways you, too, can find just the right help for your next project, or ongoing business or practice development:
Hire Help for a Particular Task.  If you know exactly what you want done – like book cover designs, graphics, website headers, articles, video production, press releases, voice-overs, promotions and more, you can often find just the right person to help you online at www.Fiverr.com or www.odesk.com.  Just do a search for the task you want and lots of options will pop up!
Hire Help for Website Setup and Security.  For this ongoing job, you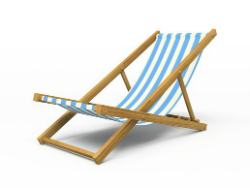 may need to hire a lot of people for specific website tasks or, far better in my opinion, hire one person who you have screened to do the whole thing.  While I've often used help from sites like www.Freelancer.com, I finally settled on one man for the job.  My VA Amir is knowledgeable on just about everything to do with websites, blogs, CRM and online security, and I don't have to worry about getting stuck.
The resources above with cover 80-90% of everything coaches and small business people need to outsource.  But remember this:
Some Things you should NOT Outsource.  If your business is coaching, and you need to meet some people who can hook you up with media folks or other business possibilities, do NOT outsource this!  Drag your butt out the door and go see these people.  NO ONE can promote you and your business better than YOU do!
For a COMPLETE GUIDE to Outsourcing, get Outsource Quest by Jason Fladlien, one of the few business Gurus I respect.  He will give the truth AND all the details about this important and profitable subject.