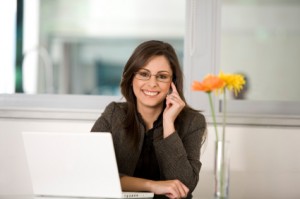 Unless you are a Geek or Techie, the subject of WordPress Blog Menus and blogs rarely holds a fascination.  It's a fact, however . . . the ability to set up basic WordPress blog elements that provide information to your coaching clients is crucial!
Still not interested?  That's OK too – you simply need to OUTSOURCE this vital task to a geek or techie for a small fee.
For all others, pay attention:  Taking care of basic tasks is not as hard to do as you might think!  Here's the secret:
Set up CATEGORIES as your MENU.  Your prospective clients need to understand WHAT you offer, and HOW  you are different from all the other life coaches out there.   Your Menu Categories offer them the chance to understand these things quickly.
But HOW to DO this seemingly technical task . . . ?
The first thing is decidedly NON-technical:  Create an outline – or flow – of the kind of information you want to share with others . . . a ROAD MAP of your services, as it were.  You should even be able to draw a simple flowchart on a napkin, something that looks similar to a program developed by one of my Diet-Coach clients.
Her outline looked something like this:
Problem:  Weight Gain
Solution:  Permanent Weight Loss using "Emotional Fat-Free" diets
Categories:  About Us, Diet Programs, Energy Work (Candle Work, Chi Generators, Ho-oponopono, Logical Soul), En Espanol (For Spanish clients)
My client set up her "Solution Categories" such as Diet Programs,  Energy Work, etc., and has attracted many clients who swear by her work, and who have had great success.  Here site used to be complex . . . but is now much easier for visitors to discover what she does.
To attract more clients you first must learn to set up your categories as a BLOG MENU.  Let me walk you through the same step-by-step process here that I did with my client Raquel.  After viewing the video, scroll down for a free offer…
This video is the SECOND of the Series(last week was the first) of this SIX VIDEO Series.  Now get the whole Series and start blogging like a PRO . . . and turn those prospects into Clients!