Unicycle 'Uni-Dude' Rides Again
It's Official.
As the self-proclaimed "Uni-Dude" – I have lost my mind.
I'm finally biting the bullet and riding 200 miles for charity – on a unicycle – starting Thursday, November 13th  . . . at age 62!  This will be the longest single ride I've ever attempted.
A Unicycle Story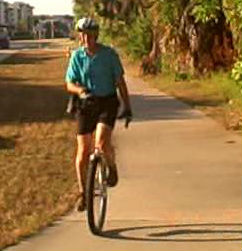 In 2009 I couldn't make it more than one mile without wheezing and trying to catch my breath.  I had recently failed a stress test, so I knew I needed to work out, but I hated going to the gym. It was then I realized I used to love to ride a unicycle as a kid and started doing it again.
It took me a year to get in shape before deciding to set a goal to ride a thousand miles a year for my favorite orphan charity, the Himalayan Children's Charities (HCC), run by some friends of mine.  I  chose this one because I knew 100% of all donations went directly to the kids.
I have now ridden 1000 miles a year for this charity for 3 years in a row, and am going to finish my fourth thousand-mile year during this long trip!!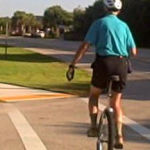 You can follow me as I log 120 miles (round trip) on Georgia's Silver Comet Trail, and 80 miles in Alabama on the connected Chief Ladiga Trail.
. . . And if you feel particularly generous and want to give to a very worthy cause, please click on the PayPal Button on my charity website and contribute $5, $10, $25 or more to help sponsor my ride for these kids.
Bruce and Susan Keenan, who founded and run the charity, tell me that donations have meant the world to the kids, and especially to those who give.  In Nepal, most young children who lose their parents end up on the streets, or in poorly-run orphanages with little food, clothing, or education.
Consequently most of these kids stay in poverty and can't get jobs because they are just trying to survive and have no way of getting any kind of education to get any kind of decent job.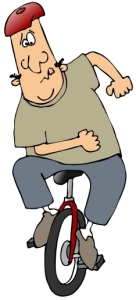 By riding and posting videos of my ride between now and Nov. 18th, I hope in some small way to contribute to this cause and help my friends who are doing a tremendous job through HCC.   So far, a little more than 50 kids are still with the program and several have grown and gone on to healthy and prosperous futures!
You can help make this happen for more kids –
Watch me Ride and give what you can!