Video 3: The Keys To Self-Coaching Success
Video Course Summary
So far Russell has covered:
Today we bring you a 22-minute clip on self-coaching success. This is the final video of our 3-Part Series. Enjoy all the videos, refer back to them often, leave a comment below, but most of all . . . Order Russell Brunson's FREE BOOK before the offer ends on April 21st!
Video 3: Coaching Yourself To Success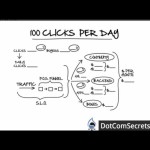 As a life or business coach, you no doubt use some of the goal achievement ideas that Russell covers in this video with your clients.  The question is, are you using a solid formula for your own practice building?
In this video, Russell goes over things you need to know to build your practice, and ideas you can use with clients as well:
How to work backwards for business success
How details create your achievements almost automatically
Long-term success:  continuity and back-end programs
What are your KPIs?
A foolproof accountability method