I Just Flew Back From Vegas…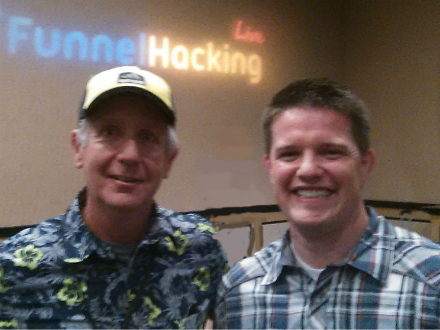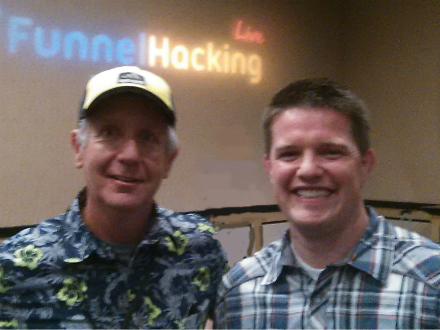 … And Boy are my arms tired!
Sorry about that; sometimes old jokes lend themselves to good stories, and I have one.
You see, I attended Russell Brunson's "Funnel Hacking" event from May 27-30, 2015 in Las Vegas, Nevada, one of my least interesting places to be… I don't drink, smoke, gamble, cheat on my wife or like big extravaganzas, so Vegas has historically never appealed to me.
Or so I thought.
Russell Brunson's Click Funnels training event opened my eyes quite a bit to new possibilities for marketing and serving more and more of my people.   He and his hand-picked speakers laid out a plan that was so complete in its scope, and so awesome in its promise of results, that I was hooked.  I'm bursting at the seams to share some dynamite stuff with you . . .
But first, some trivia.  Although the event started on Thursday, I booked an early flight on Wednesday.  It was too early.  I had a horrible day, spending most of the day hanging around the airport baggage area.  It was too early to check into my hotel room (10 miles away), so I spent my time watching the promo videos on the big screen for all upcoming shows.
Four Hours and 23 Jeff Dunham elevator hangover skits later I finally grabbed a shuttle.  Another hour put me at my hotel where I spent the rest of the day recovering from a bad headache.
The rest of the event, however, was too awesome for words.  I met some really great folks, took copious notes, and came home relatively refreshed and ready to blast out my new Logical Soul 2.0 Online Training Course!  
This stuff is . . . well, you'll have to wait a few weeks.  My new friends and marketing geniuses Bo, Jovanna and John all love the work and have big plans to help me bring it to the world.
So take a deep breath and hang onto your Sombreros!!