Logical Soul Training Course Available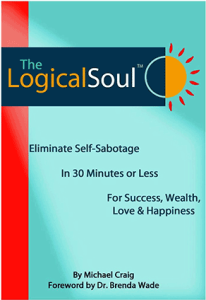 OK, I've been working like the dickens to get this thing to press by the end of Monday… and there are still some bugs to work out on the optin page, but better something than nothing, so here goes…
The Logical Soul® Is Now Online (V 1.0)
Back in 2008 I created an online training course that I shared with early subscribers, and it helped me create the content for my first published book (The Logical Soul) back in 2009.  Now you can have access to these same videos and transcripts for FREE!
That's right.  I'm in the process of putting the finishing touches on Logical Soul Version 2.0 and will be releasing this amazing course in the near future, so I wanted to give you a taste of what is to come.  While the 2008 version is a bit grainy and the sound quality is not ideal, the information provided is still awesome!
So Check It Out Now
Don't waste time reading any more . . . go ahead and sign up now for your free training course – there are 21 videos in all, each lasts about 5 minutes.  so you should be able to go through the whole thing fairly quickly (I also provided transcripts for those of you who prefer to read).