Want Coaching Clients? Try This…
Go To The Places Where Your Prospective Clients Hang Out!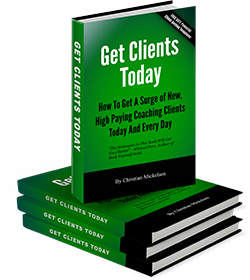 Wow, what a concept . . . is getting clients really as easy as that? 

"Yes!" according to best-selling author and coach Christian Michelsen.  Getting clients, says he,  is almost like shooting fish in a barrel (rhetorically speaking) . . . you just need to know the location of the barrel!
In the third edition of his classic best-seller Get Clients Today – available now for FREE – he even gives away his little known secrets he usually reserves for his $5K in-house workshops!  Christian names names and gives locations.  He even tells you what to say when you meet a prospect, and how to get them to say 'yes' to thousands of dollars worth of coaching!
All you have to do to get this valuable information is to cleck on the button at the bottom of this post, then enter your name and email address when asked.  Christian likes to keep in touch to share tricks of the trade and let you know about upcoming products and courses.  If you like the information in his book, though, you will welcome his emails.  If not, you can always un-subscribe.
I've been on Mr. Michelsen's list for over two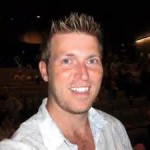 years.  The main reason is that, since I don't teach coach marketing workshops any more (to focus on Logical Soul® training and products), I like hearing from him about all the practice building stuff he comes out with.  This free book offer is not new, but this THIRD edition has all new material!
Remember… 
Whether you are a business coach or consultant, life coach, or trainer, you need clients. Get Clients Today is a valuable addition to any library . . . unless you have all the clients you want.  If that's the case, contact me – I would love to feature you in these pages!
For everyone else, click on the button below!