Higher Brain, Lower Stress
I Just Finished My Seventh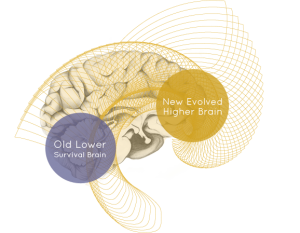 Higher Brain Living® (HBL) session, and I want to share the results.  (NOTE:  This is the technique I discussed in a previous Blog post, and one in which my wife Soma recently became certified.)
Disclaimer:  This article is based on my personal observations as a client of HBL, its people, and the way it is presented and sold. 
The number of HBL Facilitators have gown to almost 300 recently, and the number of clients continues to rise worldwide.  I just want to present here some insights from one who has no axe to grind, and also no relationship to the organization or technique except through a spouse.
The Good News
Other than a general overall good feeling, here are some of the other benefits I've noticed since starting my HBL sessions with Walter, Wanda and Soma:
Increased dream awareness or activity.  Either my dreams have increased, or I'm more aware of them.
Improved relationship with Soma. She's doing something she loves, and I react with less stress to things than I used to.
Less Fear.  Ever since my broken arm in April, I've been hesitant to get on and ride my unicycle again.  That has changed.
Better feeling about life.  I've noticed my meditations becoming a bit deeper, and my satisfaction with my work getting a bit stronger.
Top-Notch Marketing.  The HBL people really know how to put on a show – and Atlanta in particular has very talented speakers and presenters.  The demonstration I saw of creating the "Solutogenic Breath" for a client was mesmerizing.  I only mention this because a lot of the results from HBL – at least for me – come about due to added placebo influence . . . and belief in any product is a good thing!
The Not-As-Good News
Below are some personal "criticisms" (i.e., my opinion only, based on limited exposure, and does not reflect the experience of all HBL clients.  Also, if anything changes, I will let you know in future posts):
HBL is not a cure-all. While it can certainly reduce the "lizard brain" or fight-or-flight stress reactions to life, in most cases it doesn't provide immediate answers to all personal needs and concerns. Based on my own experience, and having observed and worked with a number of experienced HBL folks, there were still a fair number of specific "issues" that required attention.
HBL is not cheap.  The Atlanta HBL folks offer two introductory sessions for $90 (for those who attend a presentation).  This is a great deal.  But if you want to have the whole recommended series of 22, you're going to have to shell out $2K more.  For training, figure on spending  a minimum of $5K for the basics.  Is it worth it?  Apparently to the multitudes who've already signed up.
HBL Experience provided me with relaxation and occasional exhilaration. I must admit, however, that my "solutogenic  breath" experience was not nearly what I thought it might be.  But neither have I meditated for 45 years "just for the experience." I mainly look for results.
In Summation…
I would have to rank my Higher Brain Living® experience as a solid 4 out of 5.  The positives were very noticeable, and the negatives could arguably be the result of my own prejudices or "issues."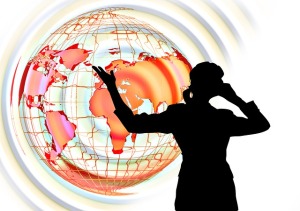 Taken as a whole, I would highly recommend HBL for anyone concerned with decreasing stresses and addictions, and for those wanting to add a key element to their personal growth. Bottom Line: I think the combination of HBL, Logical Soul® and some kind of meditation together would provide a powerful formula for a stress-free life!
To find out more, attend an HBL Demonstration in your area to get a taste of how this method just might transform your life . . . or provide you with a vehicle to transform the lives of others!