What Is Your Coaching Niche?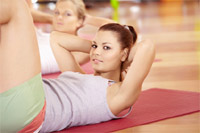 In the last article, I went over the WHY of knowing your life or business coaching niche.
In today's post, I want to give you an idea of some of the more popular coaching niches – the ones that are perhaps the most marketable and financially rewarding.  If one of the following areas appeals to you, this might help you narrow down your focus and attract many more clients who are looking for help in this specific area.
I want to emphasize, however, that just because I'm listing a few niches here, does NOT mean you should only choose from this list, or that topics in this list will work for you.  While this list covers some major areas, it is by no means complete.  Select your own niche, based on your passion and experience, and not just on marketability.
Knowing the market is important, no doubt, but it's not the only factor.  Select from the following only if you feel you can do something with it – and that others can too. 
For example, don't set yourself up as a "marriage relationship coach" if you've never been married.  Credibility would be the issue here, and the same goes with other areas.  Another example:  setting yourself up as an "Extreme Sports" coach in a town where there are 75% senior citizens may not be so financially rewarding either.  Make sure your prospective clients can actually see you in the role you choose for both yourself and them!
Another thing:  I run across life coaches all the time (and I used to be one of these) who feel that, because they do "non-directive" coaching, they think they can coach ANYONE.  If you are one of these coaches, you know what? . . . I think you can too!!
But here's the ugly truth:  Your client does NOT want someone who "coaches everyone"!  They want a coach who can help them with their particular problem (I covered most of this last time) . . .
That said, here are the 25 areas on my list that I see as most promising.  If you can coach everyone, then pick a niche you feel most comfortable exploring:
Best Coaching Niches
Acting – Stage or Film
Addiction-Substance Abuse
Anger Management
Anxiety & Phobia Management
Health – Alternative Medical Support
Health – Insurance Facilitation
Health – (Specific Disease) Support
Eco-Travel Support (guide or trip facilitator)
Motivation & Support – Diet, Shopping & Exercise
Motivation & Support – Empty-nesters
Motivation & Support – Extreme Sports
Motivation & Support – Handicapped
Motivation & Support – Mid-sized Business
Organization – Closets
Organization – Small Business
Relationships – Customer
Relationships – Dating
Relationships – Employer & Employee
Relationships – Family
Relationships – International Business
Relationships – Marriage
Relationships – Parent-Child
Spiritual Re-discovery
Survival & Emergency Preparation
Veterans – Post-Traumatic Stress Syndrome (PTSS)
Again, the above list is not complete by any means, and are only ordered alphabetically.  If you are skilled and motivated in ANY area that has some kind of demand can find you employed and helping people who may not be able to find help elsewhere.
Often you can "niche down" to a specialty that fits you to a "T"…
In the "Customer Relationships" niche, for example, you find out that cold calling is a problem in your client's company.  You might then start advertising your specialty as "First Impression Sales Coach" to attract clients who want to improve their appearance, contact methods, opening lines, inner conflict resolution, and much more.  Try "niching down" in other areas as well.
For my FREE INTERVIEW with Dr. Ron Owens about coaching niches, click on the button below: