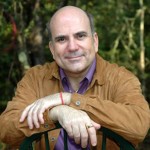 FROM THE FOREWORD OF THE SIX FIGURE COACH: 
"The key to [life coach] training is taking care of your inner beliefs first.  That's why I love Dr. Michael Craig's work.  He knows success is an inside job.  Before you can help others, you have to help yourself.  Before you can attract clients, you have to be "OK" inside yourself with money, success, deservingness and more. Dr. Craig's work stands out because he guides you directly to the "invisible forces" operating in your life.  change those and you can attract and help more people."

– Dr. Joe Vitale, author and star of The Secret. www.MrFire.com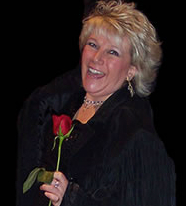 EMAIL RECEIVED FEB. 13, 2015: 
 "Dear Michael – Thank you so much!  You are the best coach I have ever spoken with yet!  I truly mean this.  Thank you for helping me put all the pieces together and summing things up!  You are really brilliant.  I am going to make changes to [my website] right away and update everything." 
– Maureen Smith, recording artist and promoter, www.whiteeaglepromotion.com
.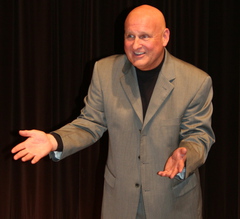 Thank you, Michael, for doing what you do. I'm finding your work very beneficial. One of the few inescapable concepts I've encountered. 
– Keith Ivey, Mobile Marketing Consultant.
.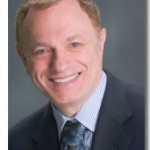 It's totally law of attraction; it's totally responsibility.  It's totally taking charge of your life.  I love it . . . we're in perfect resonance!  I'm yours; you got me at "hello!"
– Raymond Aaron, author, Double Your Income Doing What You Love. www.monthlymentorreview.com

Did I tell you… the first day I met you and went through the exercises about deserving the success and wealth I teach my own entrepreneurial clients, that when I got home I had a voice mail which contained 4 new customers.
Since I saw you in your office… I had another new client who paid me in advance for entrepreneur coaching (we have not even scheduled it or done a contract or invoicing). She said she just had to sow a seed into my business immediately, that night. That same person & one other person, signed on with my other business venture. Again, they were not even ready to do the work, but were compelled to sign up & pay. WOW!
ALSO since then a media company out of Florida has asked me to be their chair person of their leadership committee in Atlanta. Double WOW…   I look forward to continuing my work with Logical Soul & my mother is enjoying your book. Oh yeah,  aaaand…a old client who owed me money for a session from last year, emailed me & asked me to re-invoice her and a few days later she paid. Triple WOW…
So what ever you accessed in me has opened a door of blessings. I look forward to more financial success and breakthrough. I'm working now, almost insatiably with the Law of Attraction, because I feel after your session that success in going to come to me amazingly fast. And I want to be ready for it by directing my thoughts about what I want. So as I'm moving fast & manifesting fast, I can attract & be ready for the right things that meet my needs & wants.
You are a Godsend.  Success in all,
Sha' Ron Grace
Coach, Motivational Speaker;  President of Becoming, Inc.
——————–

——————–
Comments on the Powerful Goals Program 
(NOTE:  This training is currently NOT available, but here are some comments from our 2009 6-month weekly training course using the Logical Soul)
Beate Fisher on the Powerful Goals Program
Marc DeBrun on the Powerful Goals Program
Dottie on the Powerful Goals Program
Birgit Blecken on the Powerful Goals Program
Lexie Ross on the Powerful Goals Program
Brigitte on the Powerful Goals Program
Michael on the Powerful Goals Program